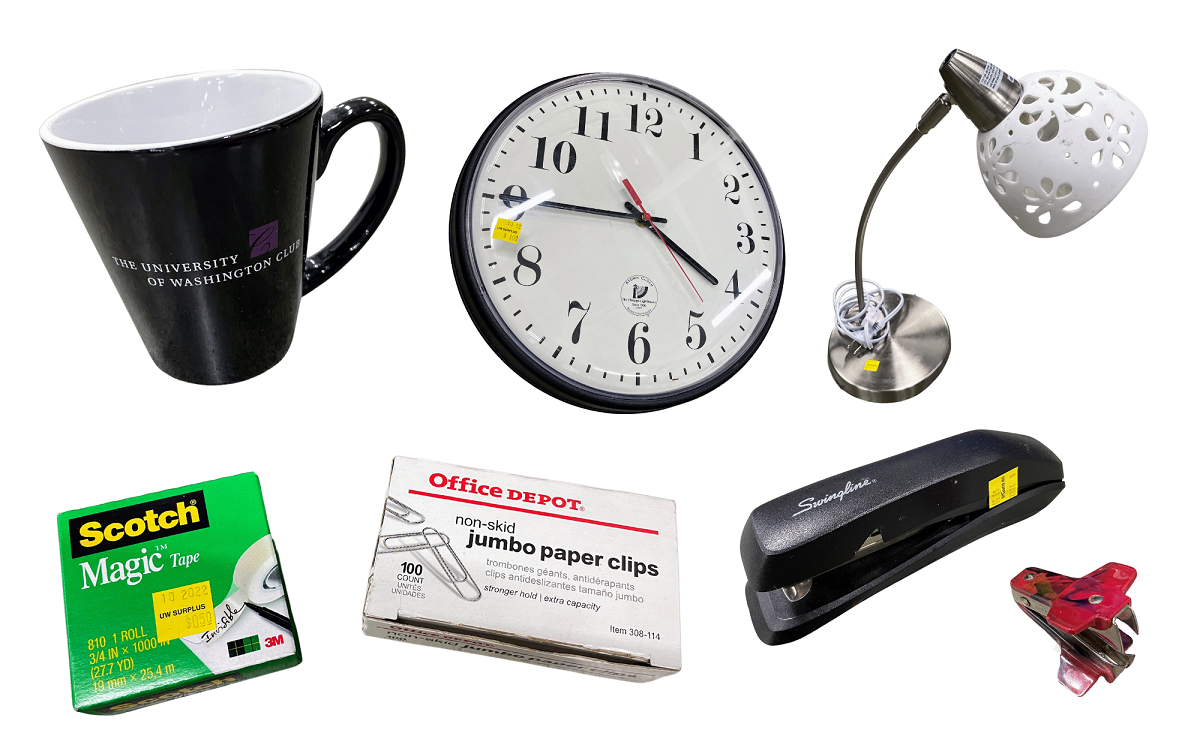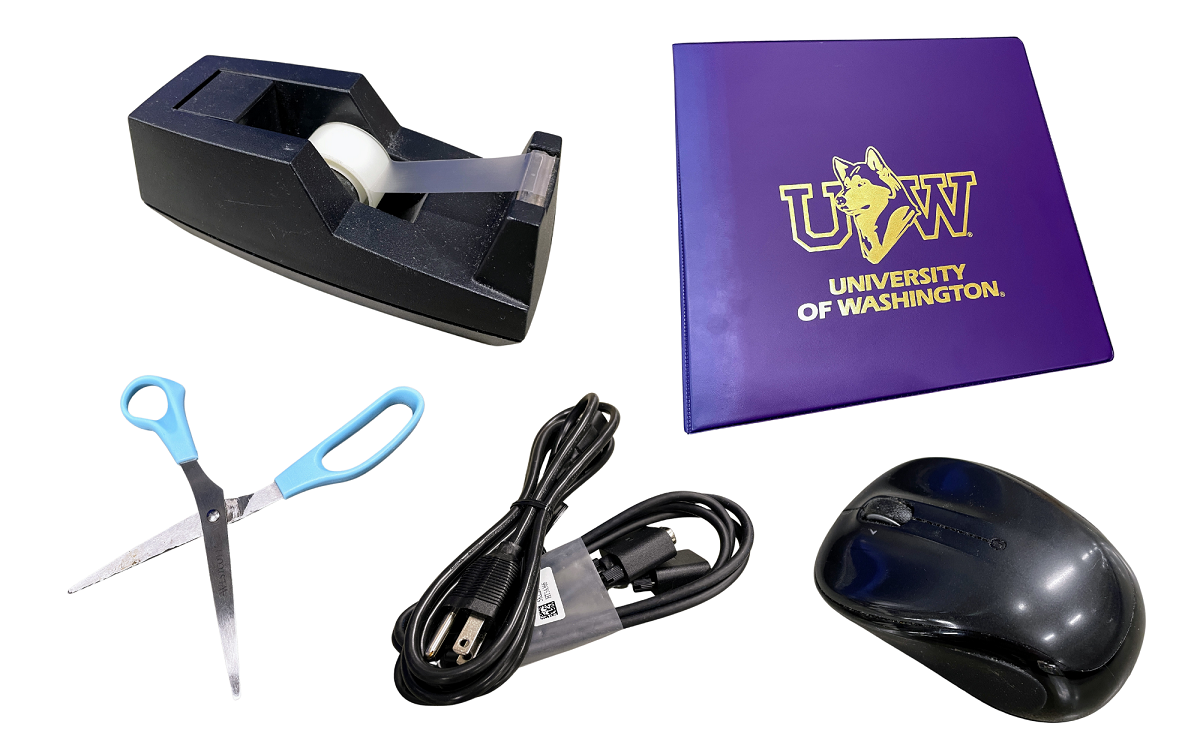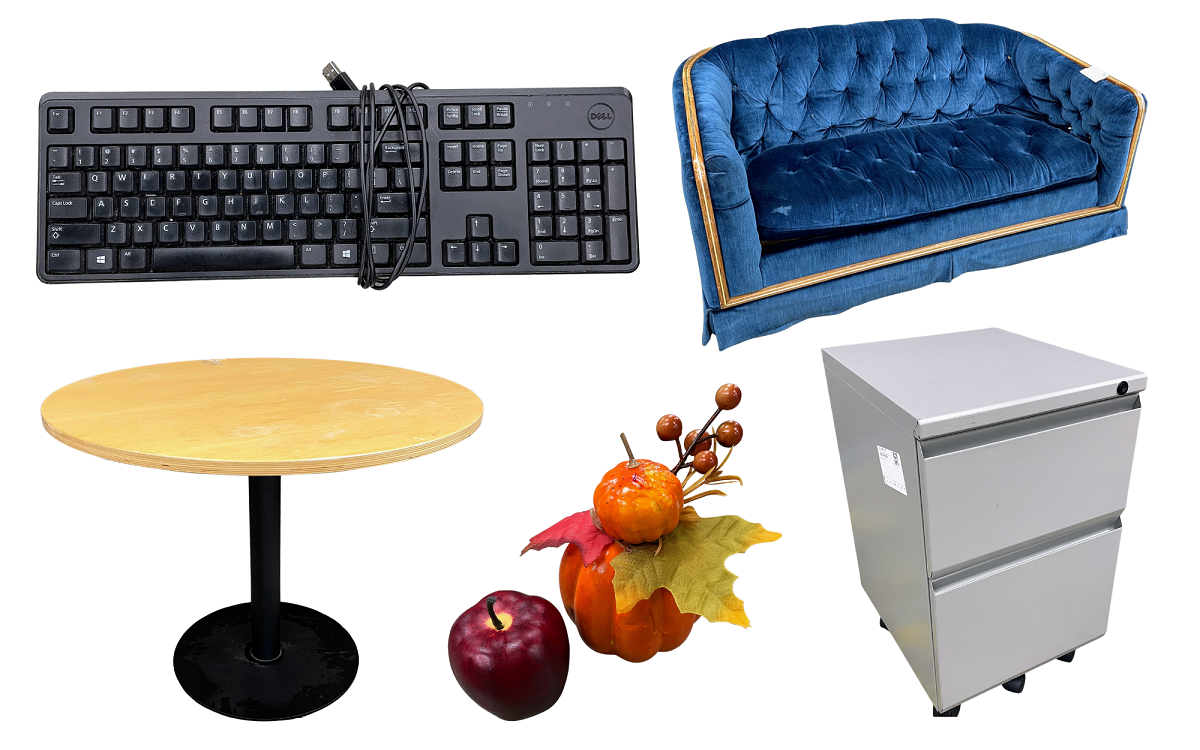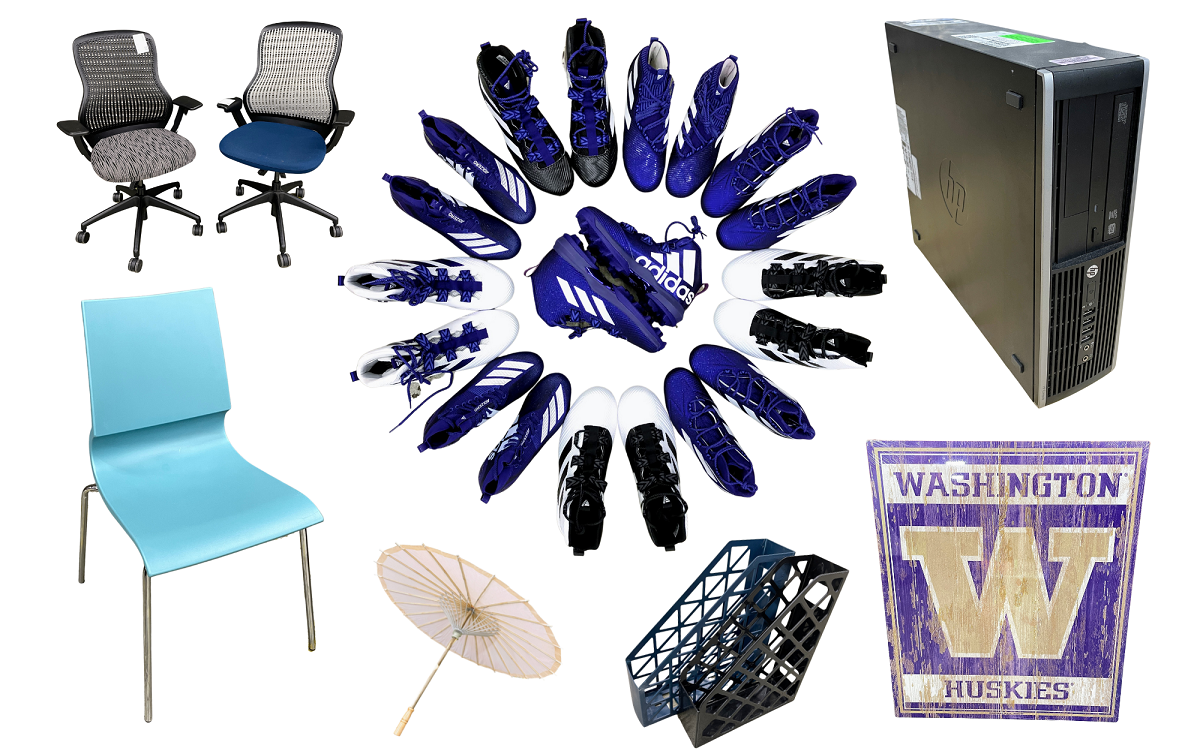 Store hours
General public
The Public Store has reopened for in-person shopping! Our new store hours are 10 a.m. to 4 p.m. on Tuesdays.
Items are also available through purchase or auction via the following sites:
Priority groups
UW departments, nonprofit organizations and government agencies shopping on behalf of their organizations may visit in person by appointment only.

UW Surplus takes all unwanted items from all UW departments and medical facilities. Our goal is to reuse, repurpose or recycle as many items as possible by reselling them to UW departments, state agencies, nonprofit organizations and the general public. We play a part in helping to reduce the University's climate impact by diverting usable items from the landfill into the hands of someone who will find use for them.
We sell everything from everyday items such as furniture, office supplies, computers, housewares, laboratory equipment, machinery, automobiles and athletic gear to more unusual items such as harpsichords, vessels and antique electronics. New items are added to inventory every day, so stock is constantly changing and priced to sell, saving you money! Sign up for our email newsletter to be among the first to hear about new items.
All items are sold as-is and must be picked up within a week of purchase. Items not picked up may be put back up for sale and resold, without refund.
Within the store you'll find items arranged on warehouse racks, open floor space, and shelved aisles for customers like you to browse. An item's price is indicated by a large, two-part green tag with a code number and price listed or on a small, yellow sticker-tag for smaller items. Every once in a while a miscellaneous item will not have a tag, and prices will be posted on signage nearby.

If an item has a green tag, remove the bottom half of the tag, and bring it to the sales counter to purchase the item. If an item is missing the bottom half of the green tag, it has already been sold. All items in the store are flat-priced.
Hunting for specific items
If you are hunting for a specific item, please email us at surplus@uw.edu, or give us a call at 206-685-1573. We'll do our best to help you out, but we can't personally shop for you.
Payment options
We accept Visa, Mastercard, Discover and American Express. We do not accept personal checks or Husky cards. If you are purchasing for a UW department you must provide us with your department's budget number.
Removal
We give customers one week to pick up items. Items left after one week may be re-tagged and re-sold without refund, so it's in your interest to arrange for a way to have your item(s) picked up in time. We have large wheeled dollies to help with the big stuff and have helpers available to assist you if needed. Check out the hours and directions page for loading dock information.
What "flat-priced" means
All items in the store are flat-priced. That means no haggling, sorry. We operate on a "No Dicker Sticker" system and we are bound by agreements with university departments and our stringent team of accountants to adhere to every price tag as marked. If an item has remained unsold for some time that's when we mark items down. We have also been known to place items in certain categories on sale from time to time. As a visit will show you, our prices are really low already, and if you can get a better deal somewhere else, you're probably a burglar.
I hear goats sometimes visit
Yes, they do. And we do not kid. We do, however, pun. (Dubs sometimes visits, too.)
The items we tend to get in on a fairly regular basis include: desks, tables, chairs, file cabinets, keyboards, computer mice, file holders, binders, lab glass, office supplies, exam tables, microscopes, computers, monitors, laptop bags and TVs. Seriously, you've never seen so many binders in your life — why pay retail when ours are 25 to 50 cents each?!
What types of uncommon items do you offer in the store?
Whoa, Nelly, have we had some unusual stuff come through our hallowed doors. We have been known to offer: trucks, boats, airplanes, decommissioned police cruisers, smoothie machines, harpsichords, incubators, wooden card catalogs, football shoes, antique electronics, a giant foam comet, a submarine and an enormous bean bag chair that we still swear looked like the world's largest potato ever grown. You literally never know what might enter our circus of the fabulous.
Word on the street is that from time to time you sell bikes — when does that happen?
The street is wise. Currently, we receive most of our bikes in batches three to four times a year. These bikes are then flat-priced for sale or listed for online auction.
How do I find out what's for sale?
If you are hunting for a specific item, please email us at surplus@uw.edu or give us a call at 206-685-1573. Sign up for the email newsletter to get the latest information.
The UW is committed to contributing toward a greener world, and we try to let nothing go to waste if it can be reused, repurposed, or recycled. We take in surplus items from all UW departments and medical facilities. When a department doesn't need something anymore, they send it to us. We receive items every day, so our stock of items is always changing and evolving.
What do you mean by "repurposing"?
Some items we offer may have served their original purposes into obsolescence, which to our way of thinking is an opportunity for new life & new purposes. We love to see how things purchased at the Surplus Store are given new uses! We have seen old boat propellers turned into hanging lights, wooden card catalogs refinished as striking interior design accents, used lab coats turned into scarecrows, and old silverware turned into amazing jewelry.
Do you accept donations?
We love lobster and chocolate chip cookies, but we are unable to accept even those items as donations. We take in surplus items strictly from UW departments and medical centers.