UW named Tree Campus USA for 9th year
To celebrate, here are 9 fun tree facts for Arbor Day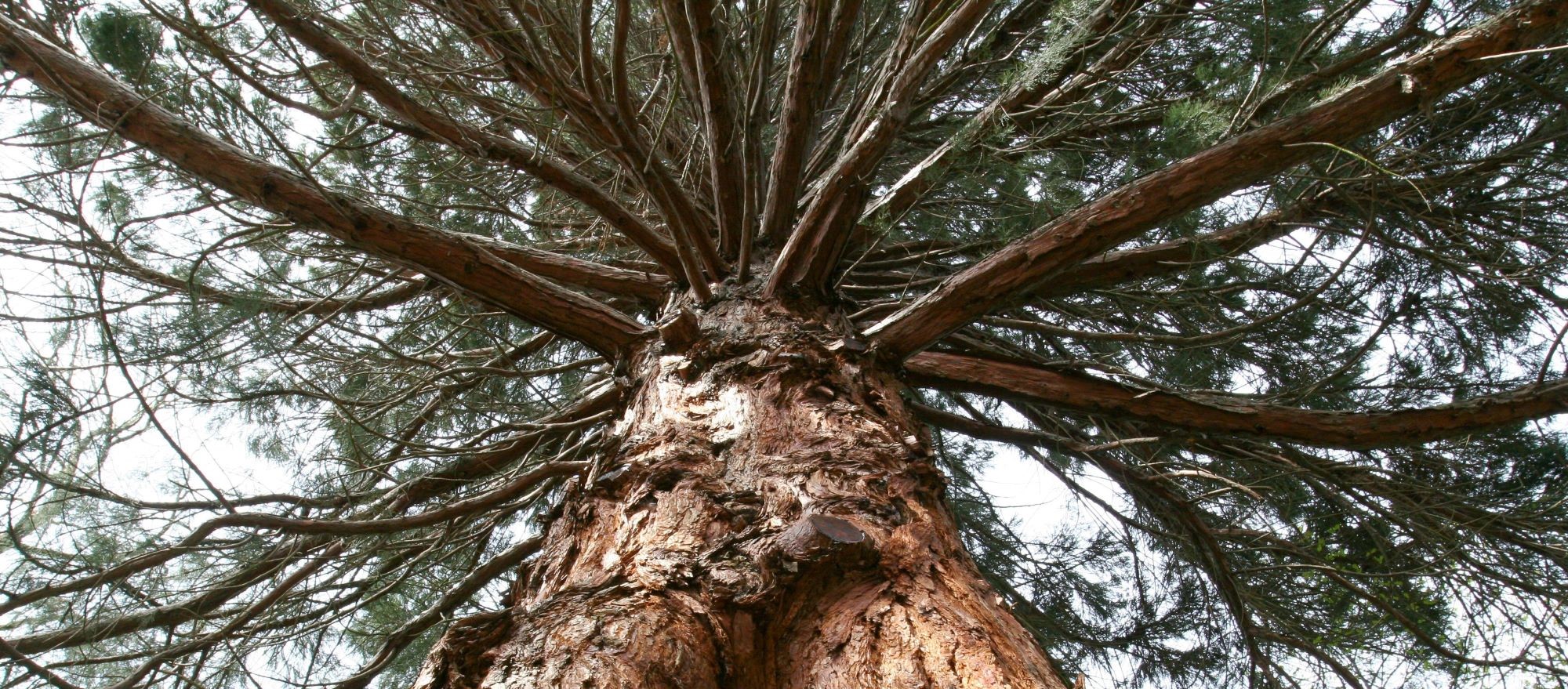 The University of Washington was named a 2017 Tree Campus USA member by the Arbor Day Foundation, marking the 9th year in a row it has achieved this recognition.
Tree Campus USA is a national program that honors colleges and universities for effective campus forest management and for engaging staff and students in conservation goals. The UW has held this distinction since 2009 by maintaining a tree advisory committee, campus tree-care plan, dedicated annual expenditures, Arbor Day observance and student service-learning projects.
In honor of this award, and in honor of Arbor Day, which is April 11th in Washington state, here are 9 fun facts about the UW trees. Special thanks to Sara Shores and Tom Erler from the Grounds team for sharing their knowledge.
The tallest tree on campus is a Giant Sequoia, measuring an impressive 128 feet. It's located near the Herb Garden across Stephens Way from Anderson Hall. This particular tree is new to the title; it recently beat out a native Douglas Fir which measures at 125 feet. You can find the deposed tallest tree behind Savery Hall on lower Denny Hill.
 
The largest recorded diameter of a tree measures at more than 7 feet. This expansive California Redwood is located just to the west of the Waterfront Activities Center.
 
Early in the UW's history, Professor Edmond Meany was a leader in ensuring the diversity of the UW's trees. He planted hundreds of trees and raised seedlings at his house near the present-day UW tower. Huskies who want to help continue his legacy can gift memorial trees in honor of a loved one.

If it seems to you like the cherry trees in the Quad have been in bloom longer than usual this year, you're right. On average, the Yoshino Cherry trees bloom for about 10 days, but this year, they've bloomed for a full month! And that's despite seeing hail, snow and a day in the 70s, all in the last few weeks.
 
The most valuable tree is a Northern Red Oak that stands at just over 100 feet and is valued at $95,500. This expansive (and expensive) Red Oak can be found just southwest of Denny Hill.

The Big Leaf Maple has just started blooming on campus. This is the UW's largest native maple and one of the most prolific bloomers in the area, making it a key component of beekeeper's early-season honey production.
 
Not all trees get to grow old, but that doesn't mean their useful life is over. Thanks to a collaboration between the Grounds team and volunteers of the Society for Ecological Restoration (SER-UW), an abundant but weedy Horse Chestnut was converted into a beautiful, multi-use wildlife snag. This opened up the area for a greater diversity of understory flowers, foraging birds and insects. You can find this snag at the southwest corner of the HUB, near the bike rack.
 
Another way trees get reused is through the UW's salvaged wood program. For example, the architects and carpenters working on the Population Health site plan to incorporate some of the trees removed from the site into benches, furniture and plaques for the new building.
 
Want to learn more about the trees around you? Check out our interactive map that lists every tree on the Seattle campus, including historical and memorial trees.