Passion never rests for Grounds
Staff take care of the campus during snowstorm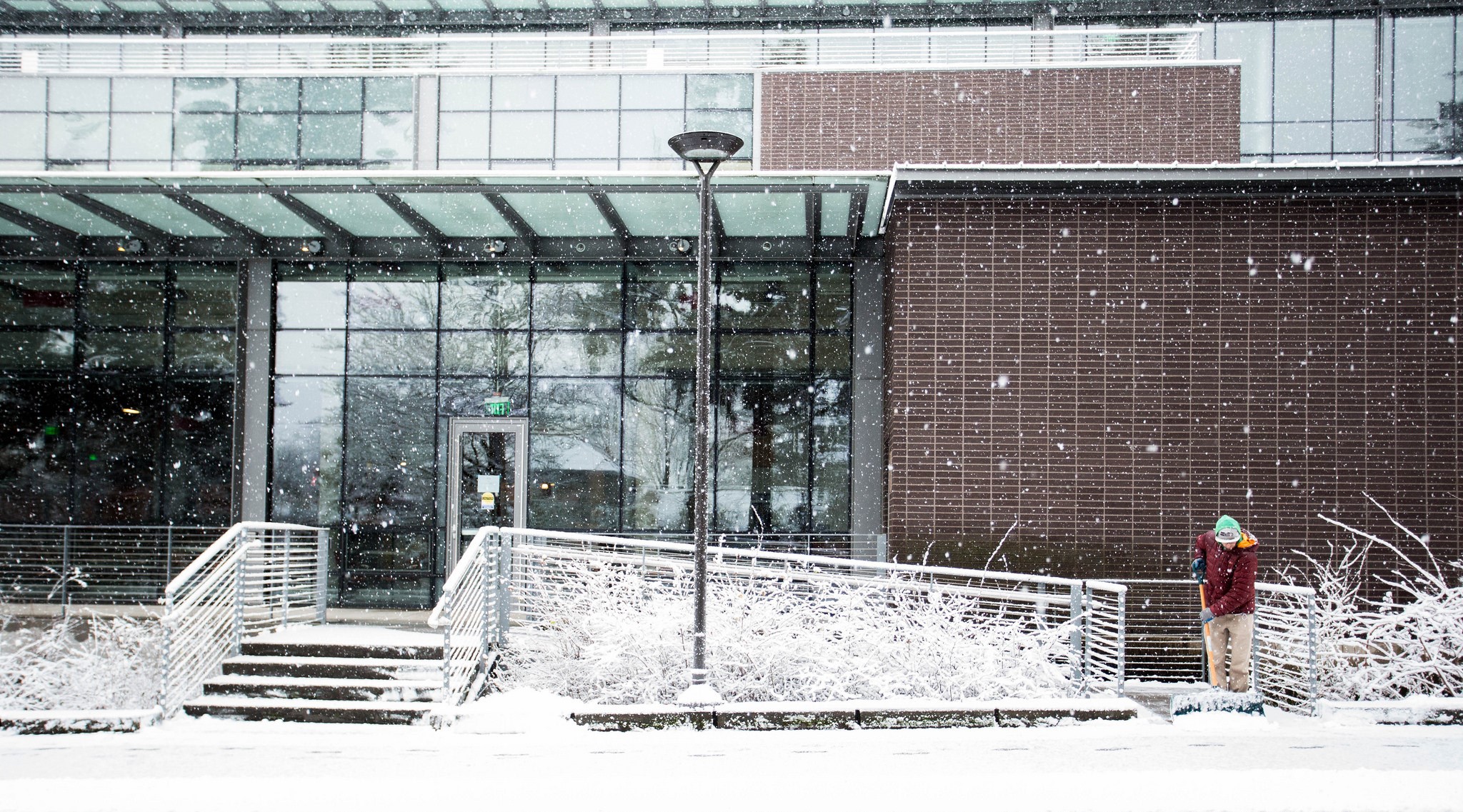 On Monday, the season's second winter weather event waltzed through the Puget Sound area, dropping from 1 to 10 inches of snow on the neighborhoods where the people of UW live.
Buses ran on snow routes or not at all, Washington State Ferries delayed sailings because crew members couldn't get to their work locations, and the University of Washington suspended operations—cancelling all scheduled classes and events.
It was a classic snow day, and while many from the campus community cocooned in their homes or bundled up to take the kids sledding, Facilities Services staff came to work. They arrived as early as 4 a.m. and started moving snow to clear sidewalks, paths, roads and parking lots in order to make the grounds safer for other essential staff from across campus to get where they needed to be.