Leading the way with LED
Maintenance electricians upgrade parts of campus to LED lights

The IMA's racquetball and squash courts have 204 mercury-vapor light fixtures using 250 watts each, requiring heavy and unsustainable ballasts, warm-up and cool-down times of 5-10 minutes, and plenty of maintenance calls to maintenance electricians to replace burned-out bulbs.
But now those headaches are gone, replaced with the ease and energy savings provided by LED upgrades.
LED lights last nearly twice as long as most of the lamps and ballasts that are currently in place. LED fixtures can last for 10 years, which cuts future maintenance for those areas in half.
"Most buildings need to be re-lamped every five years, which isn't possible with our current resources," said interim night maintenance Supervisor Eric Yerxa. "By installing LEDs, this will extend the life of the lights up to 10 years, which will free up our lighting crews and moves us in the right direction of being proactive instead of reactive in our lighting approach."
In some instances the University can, and has, received as much as a 40% rebate on an LED retrofit project. This money goes back into the pool to do more retrofit projects.
"We really appreciate the upgrades the night maintenance team has done in the IMA," said the IMA's Building and Grounds Supervisor Tim Taylor. "We won't have to fill out as many work orders, the people using the courts love them, and Eric Yerxa and his team have been really easy to work with."
Along with the IMA, electrical maintenance crews have worked on several projects to help reduce the energy consumption for lighting throughout the campus by upgrading to LEDs. While there is an initial investment cost, there are several benefits including energy savings for the state, reduced carbon footprint (LED lights don't contain hazardous materials) and savings through reduced maintenance costs.
"It's a story of continuous improvement," said Northeast Zone Manager Rich Dierck. "In many ways, our maintenance crews have been forced to react to situations, not having the resources to perform preventative maintenance work."
Shop 41, better known as Facilities Services' night-shift maintenance team, saw an increase in lighting failures of more than three times what they were in the previous year, and Shop 15, the daytime maintenance crew, has struggled to maintain over 1,900 exterior lights with just two people.
There are many reasons for this increase in lighting failures, including the age of campus fixtures, which are sometimes 10-20 years past their life expectancy, and the inability to find replacements for older failing fixtures.
"From 1995 to 2000, our crews completed the first generation of lighting retrofits, which are now near the end of their life," said Dierck. "This is causing an abnormally high failure rate for lighting equipment, which is overwhelming our resources. By performing the next generation of retrofits using even higher efficiency LEDs, we can not only cut in half the frequency for re-lamp maintenance, but also dramatically reduce the amount of corrective work we have to do."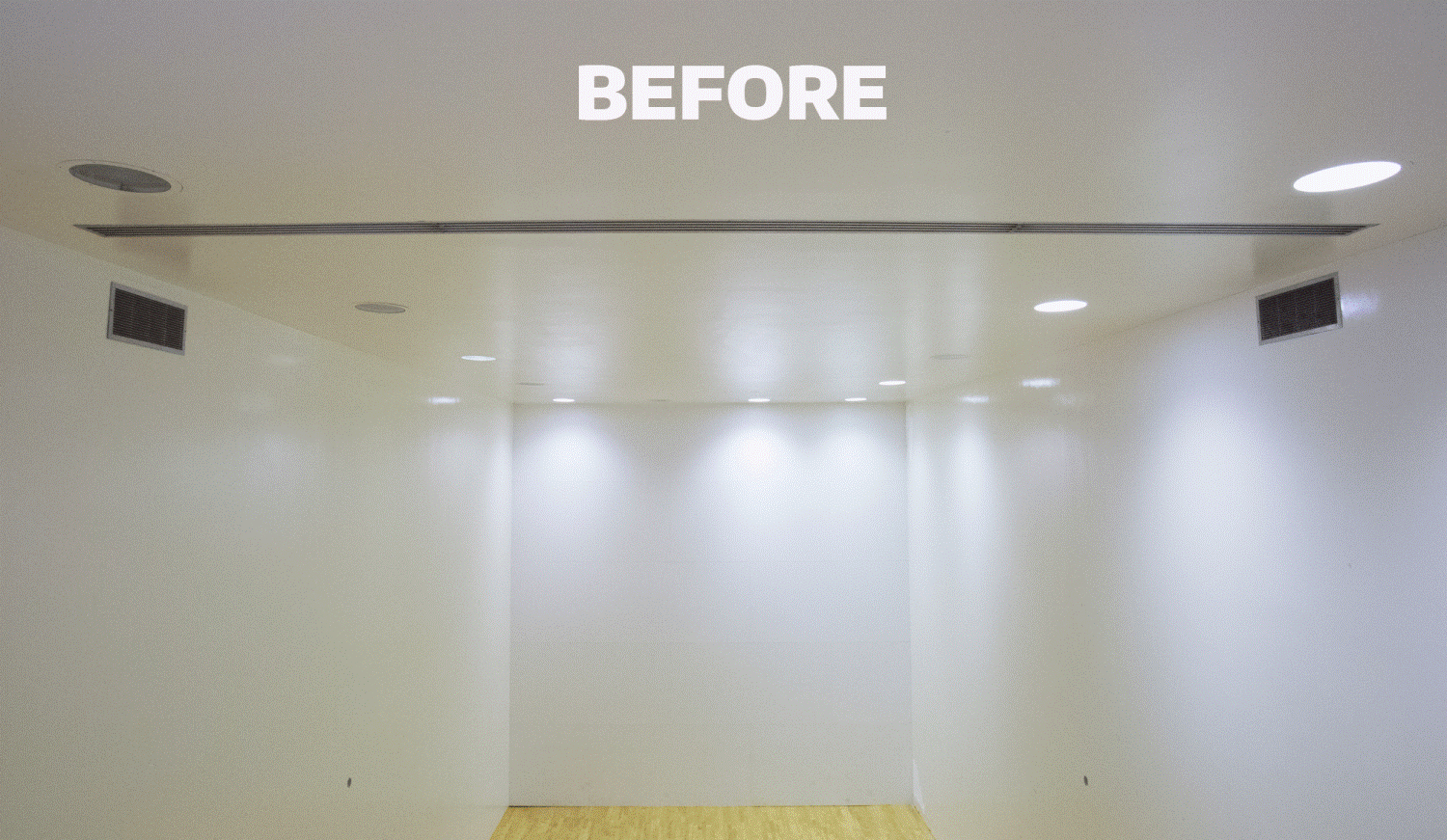 Facilities Services electrical maintenance crews realized that if they didn't change their processes, the backlog of bulb replacements would quickly snowball, and really hamper their ability to perform preventive maintenance altogether.
Maintenance electricians from shops 15 and 41 worked together to create an innovative and cost-effective LED lighting and re-lamping program. The effort has been led by Jim Turner, daytime electrical lead; Sean Beattie, maintenance coordinator; Dierck and Yerxa. Together, these teams maintain all street and pathway lighting, and all the interior lighting on campus, except for the Health Sciences area.
"We started with smaller projects, including Kane Hall's exterior lighting and lobby lighting upgrade," said Yerxa. "We used to respond to calls about these lights every week; it's been over a year and we haven't had to fix a single light."
The LED upgrade has already resulted in significant energy savings.
"We've also upgraded the Meany Hall dressing room lights to LED, changing the old 90-watt incandescent lights to LED, reducing power to only 10 watts each. At 150 lamps, that's 12,000 watts of energy saved" said Yerxa.
Kane Hall, Meany Hall and the IMA are just the beginning of what electrical crews hope will be a campus-wide initiative.
"There are multiple potential projects in the planning stage right now including the Suzzallo and Allen Libraries, Paccar Hall and various parking garages around campus," said Dierck. "There are too many projects to count right now, but by systematically bringing the campus into the 21st century, we will be better stewards of the environment and to the state."